Strive for Intentional Connection as you Distance Physically
Remember when you hear the term "social distancing" to consider it "physical distancing" instead. Seeking solitude can be rejuvenating but Isolation is to be avoided. Remember your support system, your family, your neighbors, friends, and colleagues. When we see others wearing masks stop to consider who they are. They're those same family, neighbors, friends, and colleagues. Though nobody is shaking hands these days we are still connected to each other through our shared humanity. And they're probably smiling at you under their masks! So smile back and your eyes will show it. Everyone is struggling a little right now. That has always been the case. Life is full of the conditions that bring on emotional, physical, and spiritual hurdles for all of us. Allow me to repeat what I included in our June newsletter article: "we were created in the image of God as social beings by our very nature. We have an innate need to interact with others. In fact the fulfillment of that need is the very reason that we have society."

So continue to stay connected with others in meaningful ways. Look for opportunities to serve those around you. I know that as I do this I get outside my own head and then my own struggles seem easier to bear. Keep seeking the light through intentional connection with family, friends, and others in your circle of influence.

-Dr. Jake

---
How to Combine Oral Care Products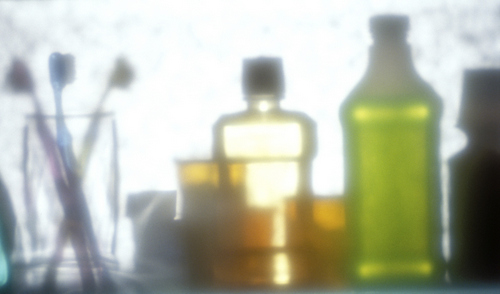 Recently I've had the following discussion with several patients in my office. In each case there was a need for aggressive preventive measures to interrupt a cycle of tooth decay that is threatening tooth loss. First, three principles and then the conclusion:

1. Thoroughly, regularly, and predictably clean plaque from the teeth:
Brushing and flossing are still the number one and two ways to clean the teeth. They are the mechanical scrubbing activities that loosen and remove the plaque. A water pick is also a good tool. But I always caution people that a water pick is NOT A SUBSTITUTE FOR FLOSSING. But it is a good additional cleaning tool. These three toots used together and done thoroughly, will predictably clean the teeth of plaque. Do it twice a day.

2. Strengthen the natural tooth material to make it more acid-resistant:
Our teeth are dentin and enamel. The enamel is 95% inorganic with a crystal structure (microscopically). Bacteria don't really prefer enamel, they like dentin which is 60% organic - they like to eat organic stuff! The tooth crystal structure can break-down and re-build without the help of cells in the body. It's an inorganic, non cell-mediated process that just happens in our mouths. All day every day. If fluoride is present it gets pulled into the tooth crystal structure during times of re-mineralization. The fluoridated tooth material is stronger than regular enamel. More acid is required to make a hole in fluoridated enamel. Afterward, spit but DO NOT rinse for 30 minutes.

3. Change the saliva so that it becomes an anti-acid secret agent:
The saliva pH isn't always the same throughout the day. After a meal the pH drops. After we brush it rises. If you're dehydrated it drops. With chronic dry-mouth the pH drops (and stays there!). When the pH is low (more acidic) hard mineral is pulled out of the teeth. When the pH is high teeth re-mineralize. To maximize the time that teeth spend in a re-mineralization state add baking soda to your home care regimen. Afterward, spit but DO NOT rinse for 30 minutes.

Conslusion: how to combine them:
First clean the teeth (remember: brush, floss, & water pick). Then clean your toothbrush and use the baking soda (with your toothpaste). BUT rinsing with fluoride immediately afterward rinses the baking soda away! Likewise, swishing with fluoride and then brushing with baking soda rinses the fluoride away. WHAT?! Here's how to combine them: do the baking soda in the morning and the fluoride at night. That way one doesn't rinse the other away and you get the benefits of both.
What Saliva Does When You Eat or Drink Something Acidic
Acidic foods can harm your dental health, which is why you should consider drinking a glass full of water or rinse your mouth thoroughly after you consume acidic foods. The acid lowers the pH level in your mouth. This causes the pH level of your saliva to drop as well. Also, your saliva becomes acidic and your teeth spend more time in the acidic environment that promotes tooth decay.

It is possible to graph the affect of pH on tooth enamel & dentin. There is a pH level below which decay becomes progressive. Above that pH line the tooth is safe and can even re-mineralize to some extent. Fluoride incorporates into the enamel of the tooth (even with topical use in adults) which effectively changes the tooth so that more acid is required to do the same amount of damage.

Baking soda added to the toothpaste (add more even if you're already using a baking soda toothpaste) creates a buffer system in the saliva. With daily baking soda use that buffer is then always present to bring the pH back up periodically throughout the day.

The next time you sip on an acidic drink or eat food with a lot of lime in it, remember to wash it down with some water. Then consider the benefits of fluoride and baking soda. If you have eaten something acidic, don't forget to floss well, so it can get rid of all the tiny acidic food particles in between the teeth and further lower the risk of cavities.

Here's to living saliva-neutral!

---
Our Shared "Why" - from Cassie
When we first started talking about changing our hours from 7AM-2PM I was super excited about the thought of getting off early. I have worked in this office since 2006 and I have always been there before everyone gets there and a lot of times, I have been the last to leave. In my younger years that was not a big deal. Now I have a 5-year-old daughter and she needs me. I was struggling because I was working more than I was home. With seeing patients earlier and getting off earlier I now can be a better mom and just be more present for her. As patients always tell me "Enjoy these younger years because it flies by and then they are off to college, getting married, and then having babies of their own". Lately I have been able to take her to swim classes, the park, or just relax at home. Being more present is why I am thankful to now being working 7AM-2PM.

-Cassie